Our People.....Our Stars
Our people are carefully selected and are amongst the preeminent in their fields. They are all creative, passionate, talented and experienced. They offer a learning experience and the accompanying support which has the capacity to bring you the highest quality outcomes, beyond what you would expect.
We call them our stars because we value them so highly and really believe they are! We have access to talented people with an understanding of internal control psychology in all walks of life and across Australia and in many other countries. Contact Jeff Steedman 0428170191 for further details, or use our contact us page

Jeff Steedman, CEO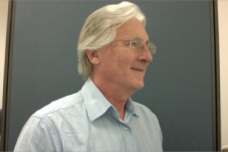 Jeff is the Founder of cpi and continues in the role of CEO.

Jeff has an early background in education having been a teacher and principal for 12 years.

He has successfully conducted his own counselling and consulting practice for over twenty years and is still involved in this. Offering counselling, coaching, and support to education, business and organisations, Jeff has an exemplary record as an agent of change, and as guide and mentor in the creation of positive working and learning environments.

Jeff has supported international companies, school systems and government agencies in developing best practice in the areas of internal control psychology and lead management to create high quality outputs through cultural change.


He is currently also a faculty member of the William Glasser Institute and continues to provide private counselling through Riviera Counselling Service


---
Deb Burns, Director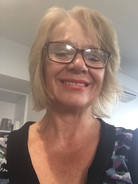 Bios are always written in the third person. Why? That's a question I've learned to ask a lot in life...why? It's possibly the most important question there is. No one has given me a satisfactory reason why bios are always written in the third person so my one will not be, why because I'd rather communicate with you directly. I'm a communicator, that's what I do.

I also have a varied background in writing, business, lead management, and education, but why am I here? Because out of all those areas of accomplishment the thing that has changed my life so completely is Choice Theory.

Choice Theory was developed by Dr William Glasser in the latter part of the twentieth century but unless you have studied psychology or teaching you will probably have never heard of it. Choice theory is just as applicable today as it was last century. In fact, many of the claims made by Glasser decades ago are now accepted as mainstream in personal and professional development.

My goal is to communicate Choice Theory to a wider audience in a way that's easy to understand, fun and valuable.


---