Training, Business and Organisations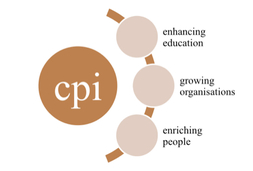 cpi provides high quality leadership development and support, from executive level right through to team leaders at the coal face.

We provide knowledge and skill development to help staff achieve greater job satisfaction through learning how to better understand their own needs and self evaluate the behaviours they are choosing to meet those needs. When people become competent in self evaluation, they become more resilient to the things they can't control and more focussed on the things they can control. When aligned with leaders who also understand these principles, this leads to a happier, more productive and self motivated workforce with an interest in producing the highest quality outcomes.

All of our learning modalities are based upon the the well accepted and highly effective principles of internal control. The ongoing use of these principles will lead to the development of a highly engaged and motivated workforce who are focussed on the creation of the highest quality outcomes, a workforce which truly understands what Quality Work is and knows how to produce it.

Whatever your needs we have it, from our range of highly effective off the shelf solutions, to training packages which are tailor made for your business and its particular needs or a particular situation, as negotiated with you.


We know the challenges facing business today demand the best possible people who are committed to the work they are producing. We also know that the people you have now are capable of rising to that challenge.......with the right leadership!
---